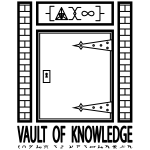 So, you're interested in the epic that is Maldene?  I knew it.  And you want to order a copy or two of the first book of Maldene?  Well, Maldene Volume One is available now, in both paperback and ebook.

For the ebook version, just order direct on Amazon by clicking on the front cover image below.

Or, you can now order the paperback version here, courtesy the ever-popular Pay Pal. Just click below. For orders of 10 copies or more please contact me direct for discounts (use "Bulk Order" as the subject).  (Note:  I currently have a limited number of paperback editions, so large orders could take a few weeks.)
Maldene Volume II now available in ebook format!
I don't have any print editions ready yet but the ebook version of the second part of the first Maldene novel is now available on Amazon.  Just click on this cover image.
NEW Maldene Bundle Deal!
It's finally arrived, that bundle you've been looking for. Maldene Volume 1 AND 2 AND (drum roll)… a new FULL-COLOR map of the world of Maldene with a LOT more detail that the one you'll find in the inside cover of the book. But it doesn't end there because I'm actually dropping the total price if you buy them both at once. Hit the map to find out how…
Inspector Flaatphut
Besides Maldene, there's this other series of stories that I write between the big stuff.  My Inspector Flaatphut series is a lot of tongue-in-cheek anthropomorphic cyberpunk madness that starts with the first short story, "Project Looking Glass", and goes on from there.  I've recently added the second in this series, a novella called, "The U.M.I. Corp. Connection".  Click the thumbnails below to see the Amazon pages to order the ebooks now…